8 Must Have Apps to Plan Valentine's Day Last Minute
Whether you met that special someone on February 13th forgetting that the next day is Valentine's Day or cupid's big day simply slipped your mind, we've got you covered with the 8 must-have apps to plan a successful Valentine's Day last minute.

Open Table: No dinner reservations? No problem! Find available tables near you or wherever the night may take you, make reservations instantly and discover restaurants with the OpenTable app. With over 20,000 bookable restaurants in the US, Canada and Mexico, OpenTable helps you spend less time waiting and more time enjoying your meal.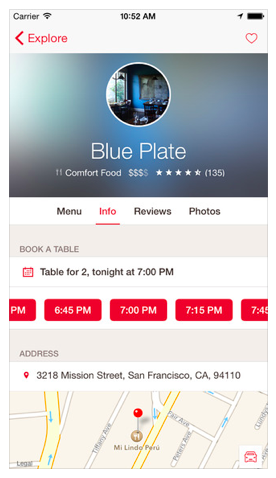 Available on: iOS and Android

Red Stamp Cards: Need a thoughtful Valentine's Day card in a hurry? Snap a photo + quickly create a thoughtful card for your Valentine with the free Red Stamp Cards app! Cards can be tweeted, texted, emailed or posted to Instagram and Facebook for all to see.
Available on: iOS and Android

BloomThat: Have flowers delivered to you in under 90 minutes. BloomThat provides a fresh take on flowers where you can forget the 8-hour delivery window. Individually crafted bouquets, handwritten notes and bike messenger deliveries create a unique experience that makes it fun to both send and receive flowers.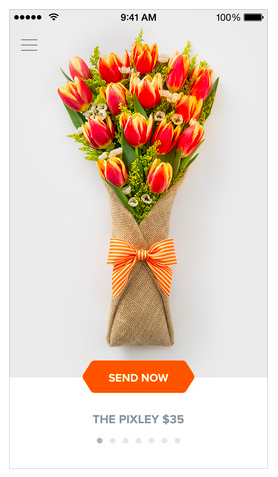 Available on: iOS

Ibotta: From chocolates, candies and wine to champagne, movie tickets and restaurant dinner deals, Ibotta is here to help you plan the perfect Valentine's Day! Enjoy your romantic day while putting real cash in your pockets. Unlock and redeem rebates on all your favorite Valentine's Day items at over 200 of the biggest retailers in over 100,000+ locations across the country. With Ibotta your ideal Valentine's Day doesn't have to break the bank.
Available on: iOS and Android

Slots of Love – Romance Ideas & Tips: Let's face it, everyone can use a helping hand this Valentine's Day! With Slots of Love you will always have romance ideas at your fingertips. You can either use the slot machine to randomly suggest an idea or you can brown ideas for him and her. Comes in handy if you're searching for that quick romance action or idea!
Available on: iOS

Couple: Score some major bonus points with your Valentine with the Couple app that organizes an syncs you and your sweeties memories. Share photos, create personalized calendars, write lists and more with your partner instead of clogging up your single love sick friends' feeds on social media.
Available on: iOS and Android

Valentine's Day Recipes: Cook a romantic meal for two that your Valentine will think took you ages to plan. Making delicious food can be easier than ever with nearly 140 easy Valentine's Day recipes. With all this, plus easy-to-follow-instructions and beautiful full-color photos of every recipe, dinner for two will be served shortly!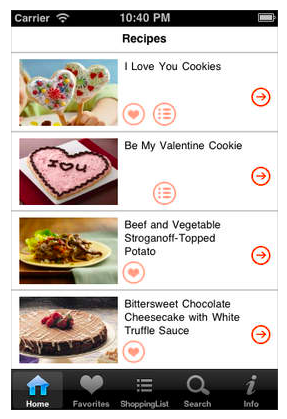 Available on: iOS

DateEscape: If all else fails this Valentine's Day and you need to plan a quick exit from a disaster date, DateEscape can make it happen. Exit boring (and creepy) dates with ease. Spark jealousy in the opposite sex as DateEscape places fake emergency calls and texts to bail you out of a sticky situation.
Available on: iOS