History Does Repeat Itself….It's 2009 All Over Again
By Robert Fine
As we're about to embark on our Realtime Marketing Lab Fall 2015 Tour, I've been thinking quite a bit about 2009. It was 2009 when this all really started for me. March 2009 when I first joined Twitter, and used my cat Isaac's picture as my profile. I haven't changed it since. It's just such a great profile.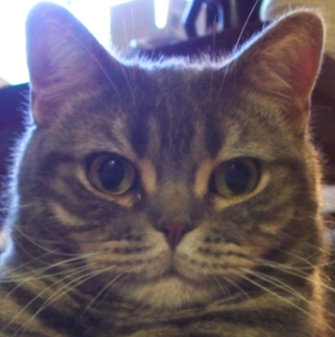 After my first layoff ever, with an organization I had been with for ten years, I was very inspired by Tonia Ries's scheduled Twtrcon conference in San Francisco to organize my own. From idea to event, it was just three weeks, and we held the first Cool Twitter Conference here in DC. We had a packed house, and PBS News Hour filmed all day. I still get a kick out of watching this video every now and then: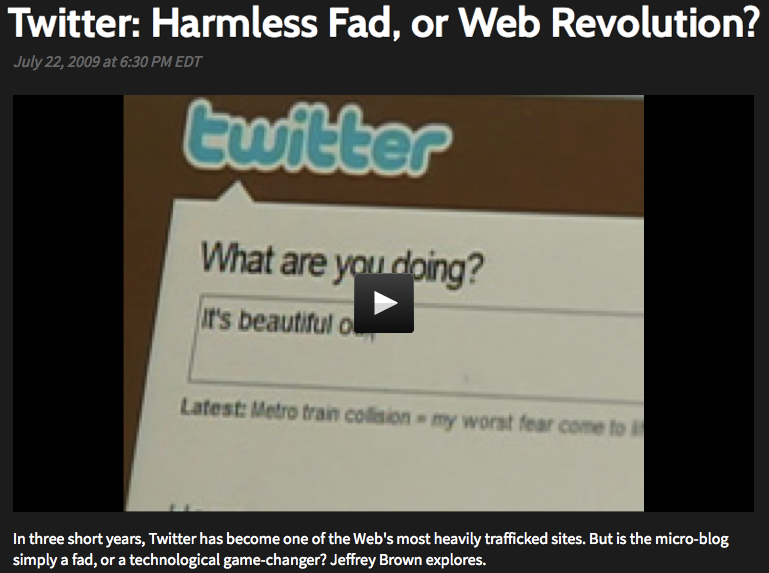 I was then inspired to take the Cool Twitter Conference on the road, and proceeded to do 19 more events across the US, Canada, and Dubai over the following six months. I met some amazing people that spoke at the conferences, and who today are all leaders in the social media space:
Brian Dresher was working for Gannett, and shortly after became Mashable's first Director of Business Development. Neal Schaffer had just launched his first book: Windmill Networking, and spoke at a number of my events. I was introduced to Mike Stelzner by his brother Mark, who had done groundbreaking work with JobAngels.org. Mike today leads one of the largest social media content organizations on the planet: Social Media Examiner. Melodie Tao is a leading social media consultant.
I also met a number of people that today are still very close friends and I've built long lasting relationships: Carri Bugbee of BigDealDigital. Lauri Stevens of LawsComm. Kari Quass of CoolWorks. Beverly Macy and Cathy Scott. The point being, it was an amazing time and trip, and has influenced everything since.
Highly encouraged by Neal Schaffer to put together a book after the tour, I was lucky enough to find a small publisher to help me release The Big Book of Social Media Case Studies, Stories, Perspectives. And very much to my surprise it's been picked up and used as a textbook at more than ten universities over the years. I really have to work on volume two.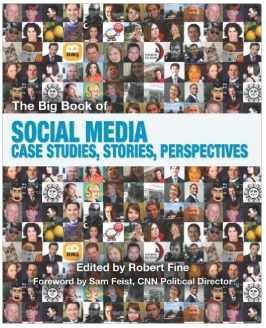 And then in May 2011, we launched the first and still only print magazine covering social media: The Social Media Monthly. We've put out seventeen print issues so far of The Social Media Monthly, and we're excited to be soon releasing our second print title in a couple of weeks: The Startup Quarterly. Yes, I know….what happened to The Social Media Monthly print version? It's a bit of a long story I'll save for another time. But we're working very hard to bring it back in early 2016.
Starting a small business has been one of the hardest endeavors I've ever done. I have the utmost respect for the smallest business owner that can pay their bills, put food on the table, and even put their kids through school. After numerous fits and starts, the last twelve months have been the strongest yet, and I'm extremely excited about the prospects for next year.
Which brings us back to now. Similar to 2009, we're about to embark on a fourteen city tour running from late September to the middle of November, across the US, Canada and Europe. And already, I've made new friendships and relationships that are going to continue to build over the coming years: Lori Ruff, Steven Groves, Mike O'Neil, Thubten Comerford, Trina Lo, Shawn Elledge and many more.
I mention all this because I want to invite you to attend one of the Realtime Marketing Lab events when we come to your city. We're really not charging very much…$99 for a full day of great speakers with great content….and you can bring a buddy at no extra cost…or a friend, co-worker, lover, child, grandparent, priest, rabbi…well you get the idea. Honestly, if it was all about the money, I'd be doing something else. But it's not about the money. It's about getting up in the morning, as I've done for the last six years, and excited to start working. When you love what you're doing, it doesn't feel like work.
I am stoked for this upcoming adventure, and I'd like you to be a part of it. And you just never know: that speaker you meet, that attendee you talk to, or even catching up with me a few minutes…it may have a huge impact on your life…and mine.
Check out the tour, and check out your city's schedule.
Bob Fine is the Founder of The Social Media Monthly.