Democracy Earth Foundation Launches First Site with .earth Domain
Civic technology start-up Democracy Earth Foundation, a non-profit organization backed by Y Combinator, has acquired the registration rights to Democracy.earth from Interlink Co., Ltd., the official operator of the .earth domain registry.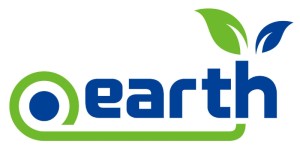 Though .earth domains will not be available to the general public until November 19, 2015, Democracy Earth Foundation acquired its .earth domain name through Interlink's Founders Program. The Founder's Program is designed to give passionate organizations and individuals an opportunity to secure .earth domains before they officially launch to the public, and limited spaces are still available until November 9th.
"When we were first approached by Santiago Siri of Democracy Earth Foundation, we were impressed by his passion for the project," said Interlink General Manager of Domain Services Jacob Williams. "What Democracy Earth Foundation is doing really embodies our goal of making .earth a platform for global citizens of Earth to share their voices and work for the betterment of Earth and society. It is really a great example of how we envisioned .earth domains being used."
For his part, Siri feels the .earth domain helps delineate the cause of Democracy Earth Foundation. "Our challenge is to build the civic technologies that help update our democracy to the internet era," he stated. "The .earth domain clearly expresses our belief in a borderless world that empowers individuals anywhere."
Interlink is currently operating a sunrise registration period on .earth domain names. The sunrise period, which ends November 17, 2015, allows trademark holders whose trademarks are registered with the Internet Corporation for Assigned Names and Numbers (ICANN) Trademark Clearinghouse (TMCH) to exclusively register the .earth names corresponding to their TMCH-registered trademarks.